What is the Difference Between Organza and Organdy?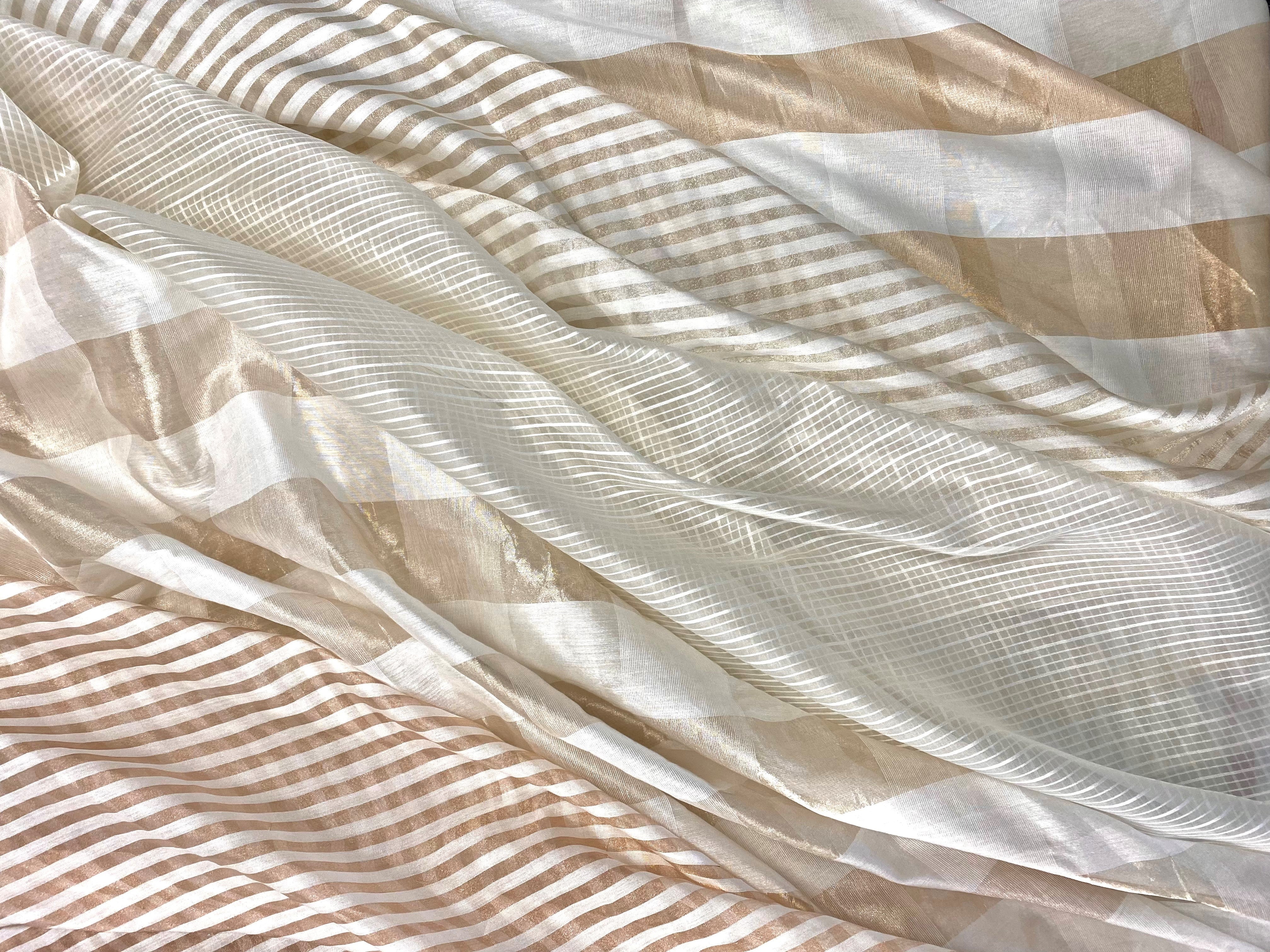 Transparent, crisp, and woven with very fine yarns in an open weave, cotton organza and organdy fabric are two very similar types of material - at first glance. In fact, they even have similar names! However, upon closer inspection, they are quite distinct fabrics that are used for different applications. 
In order to help you understand the difference between the two, and to guide you to choosing the right material for your next project, Silk World is here to educate you in this blog.


What is organdy?
Delightfully crisp and light, organdy fabric is made with 100% cotton or nylon, which means it doesn't need to be dry-cleaned. In fact, it should only be hand washed due to the delicacy of the fabric. However, it wrinkles easily. Most organdy is made in Switzerland, where it was first produced. It's possible to bleach, dye, print, frost, embroider or plisse this material.
What is organdy used for?
Primarily, organdy is used as an underlining in bridal gowns and historical period dresses, as well as interfacing for fine garments. 


What is organza?
In contrast, organza is sheer and crisp, but made of man-made fabrics, such as polyester or rayon. Occasionally, it can be made of silk. It can be washed in the washing machine with cold water, but will need to be ironed while still slightly damp to maintain its style. While it can be dyed any colour, this may create some minor distortion due to the sheerness and irregularity of the twisted yarns.
 

What is organza used for?
Organza is often used as the base fabric for more embellished materials. Think flower girl dresses, christening dresses, and some bedding accessories, to name a few. Due to its sheen, it is a popular choice for formalwear and bridal wear.


What are the main differences between the two fabrics?
Besides being used for different purposes, organza is made of combed fibres while organza is made with twisted fibres. If you are looking for a fabric that is similar to organza, you would be considering chiffon.
Another main difference between the two fabrics is the price. Organza fabric is seen as a niche textile, which may make prices slightly higher than cotton organdy.


Begin your own project with organza or organdy...
Whether you're in the market for cotton organdy fabric or
organza
, you will find what you need at Silk World. Browse online and order yours today. Enjoy free shipping on all Australian orders for purchases over $99.