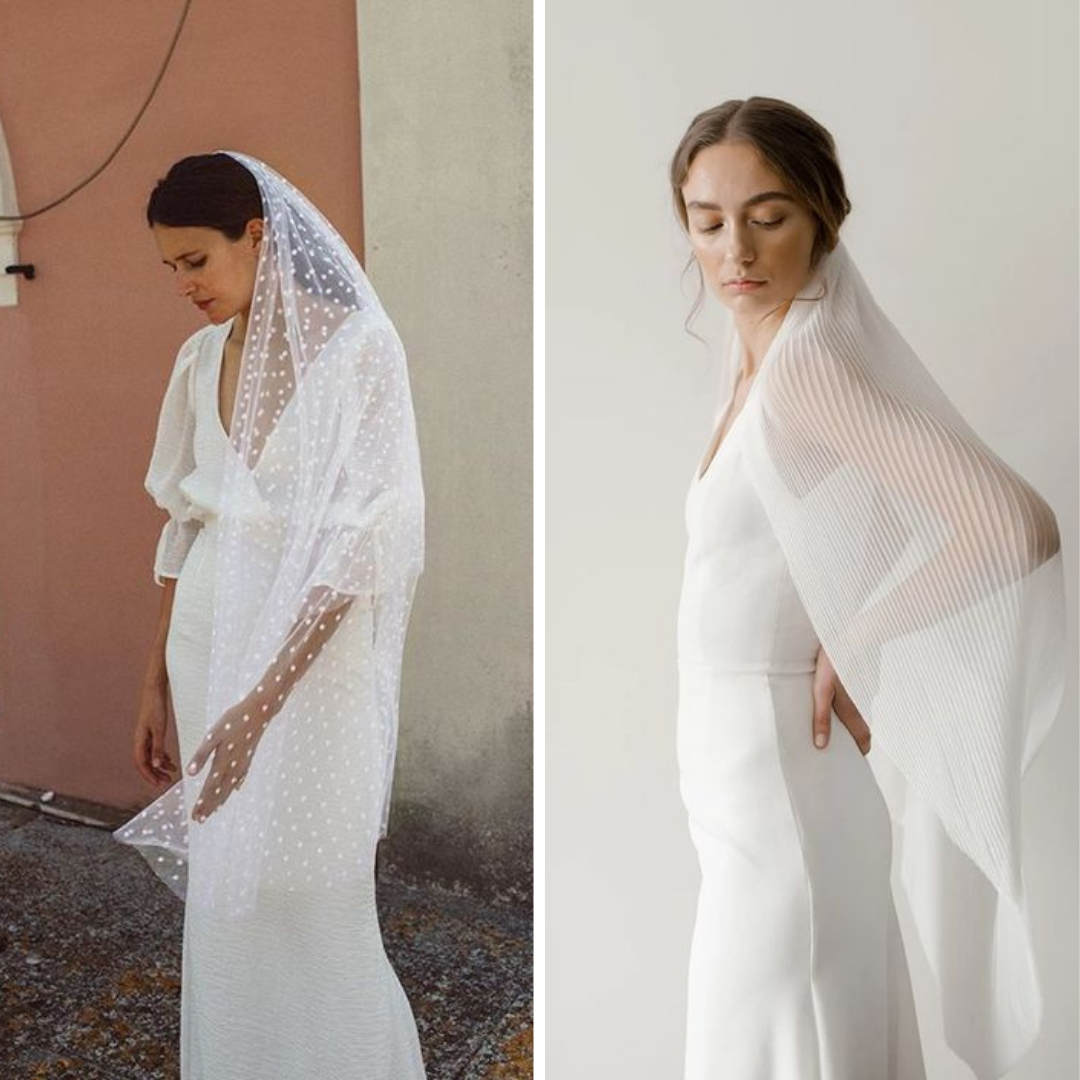 Veils Trends 
These days there are so many options for veils.
Whether you are looking for something traditional, something with a little texture or want to re-create a vintage look.
These are our top veils trends.
images from pinterest 
Textured 

Adding a textured spot or pleats will give your whole look an extra something without going over the top. If you are wanting to make a simple statement with your veil, this trend is for you.
Shop our range of textured tulle online.
images from pintrest 
Cage/Cap Veil

Going back in time with the cage and cap styles.
So simple but elegant If you love a luxury vintage look, these veil styles are what you are looking for.
Shop our range of nets and tulle online.
images from pinterest 
Traditional Lace
 
Wanting to stay with a traditional look!  This veil never goes out of style.
Whether you are wanting a lace edging or an all-over 3d lace, this style screams refined. Shop our range of lace.
Need to see the fabric before ordering? Don't forget you can order samples through our website.
 If you can't find what your looking for, email us your inquiry.