Spring/Summer Bridal Trends 2020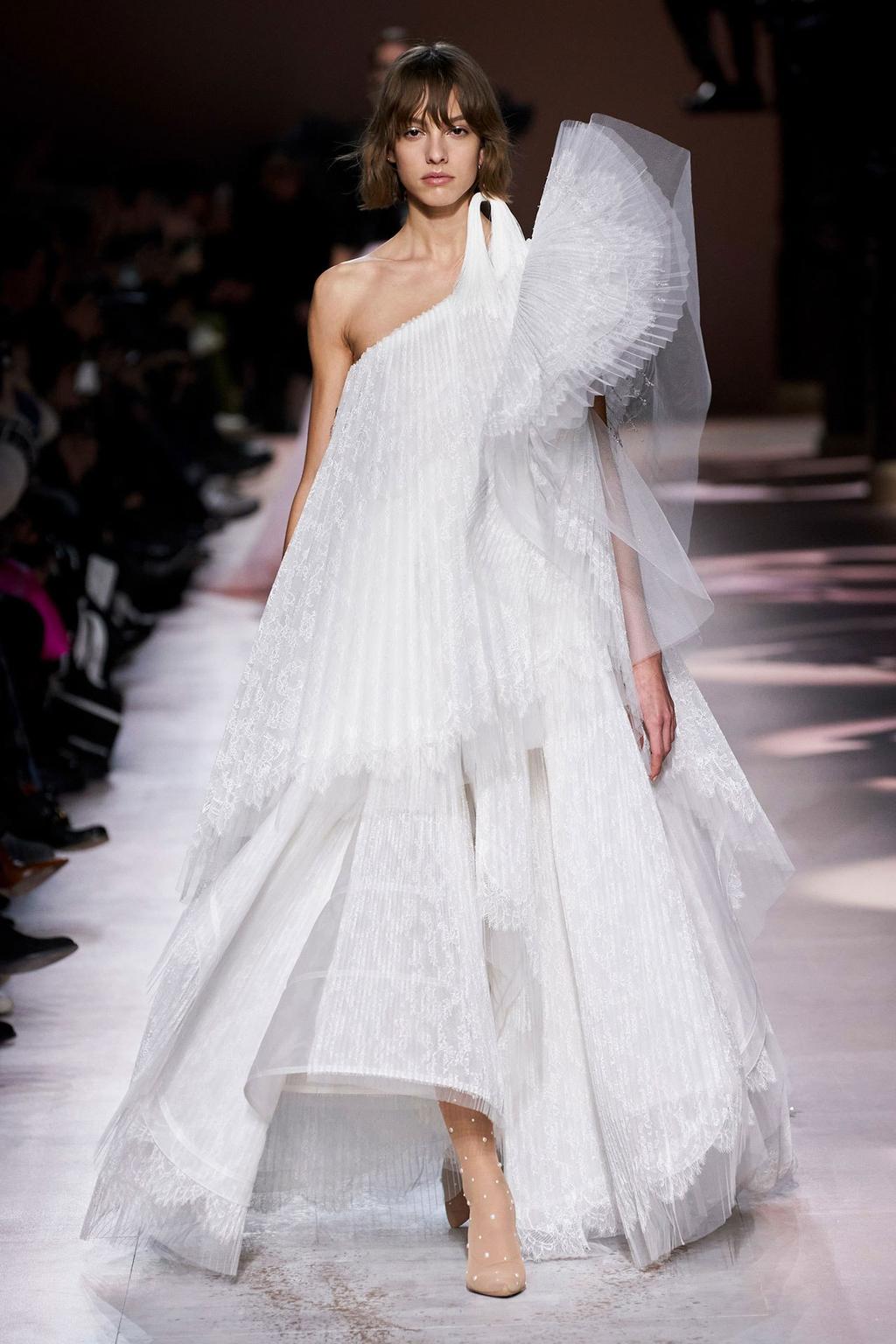 Spring/Summer Bridal Trends 2020
Christian Dior Haute Couture Spring/Summer 2020
Ruffle trend 
While volume in bridal is nothing new, this ruffle skirt gives the ultra-romantic
look. It's all about texture and layering in this trend.
V17113 White 
Givenchy Haute Couture Spring/Summer 2020
Pleated tulle
Whether you are after a classic "Marilyn Monroe" style pleated dress or you're looking for something
a little more, this pleated lace dress may be for you! 
Adding pleated lace just gives the gown a bit of extra volume and luxury.
1564 Ivory 
Givenchy Haute Couture Spring/Summer 2020
3D Floral 
The classic floral design has always been a popular choice but if you are wanting a modern look,
why not try adding 3d floral appliqués. Whether you want head to toe 
3d flowers or to just add a small amount to a bodice, this will take your gown to the next level. 
YR3359 Ivory 
Ralph and Russo Haute couture Spring/Summer 2020
Feather Trend
If you're wanting to make a big statement this trend is for you. 
Whether your adding some feathers to a neckline or wanting a full ballroom feather gown. 
Adding feathers are
very lightweight and will give a glamorous and feminine look.
W53181 Ivory