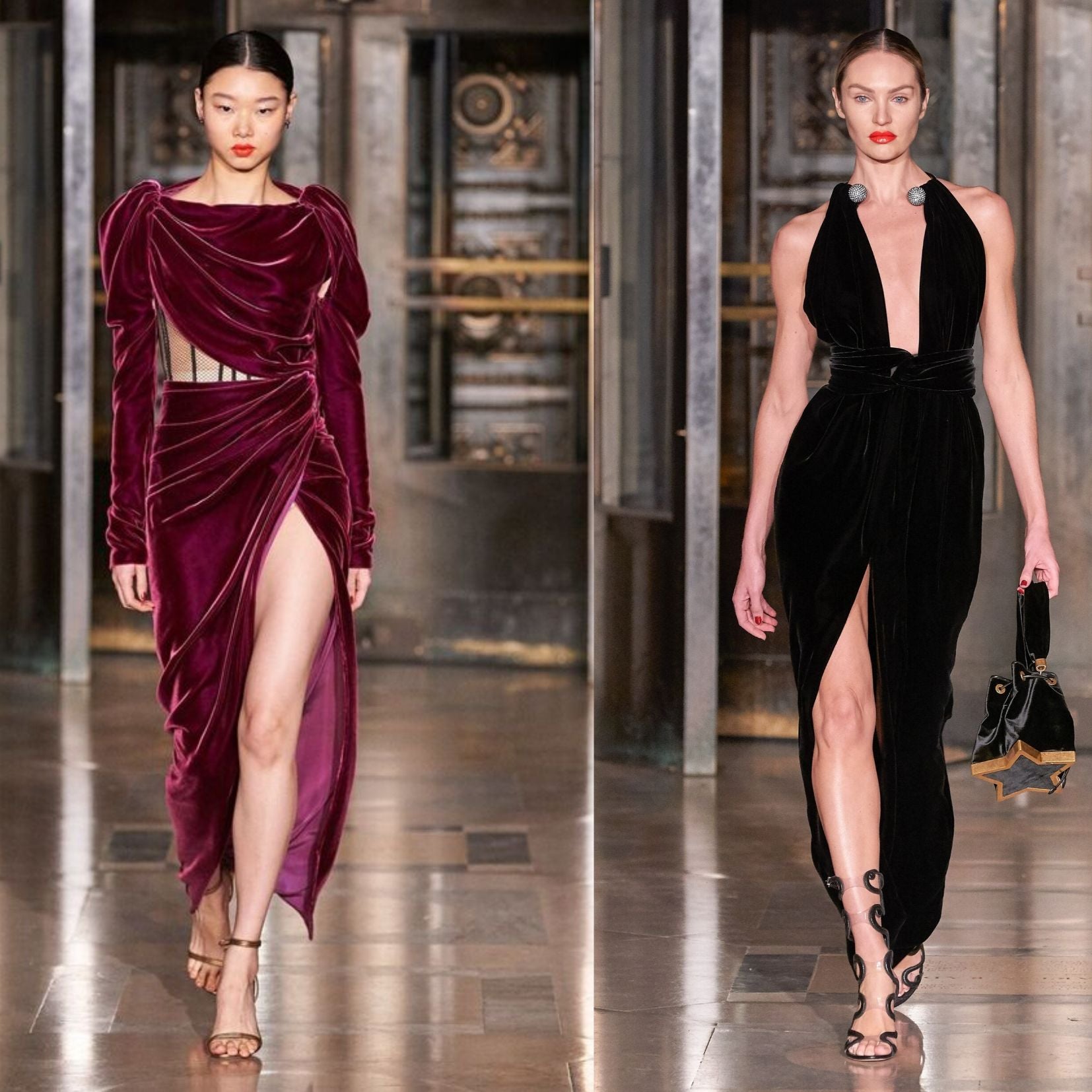 The Velvet Trend 
Velvet is a soft, smooth fabric epitomizes luxury, with its smooth nap and shiny appearance.
Velvet gives you a high-end feel and appearance making it ideal for evening wear.
Take a look at these inspiration picture from Oscar de la Rent fall 2020 ready to wear show.