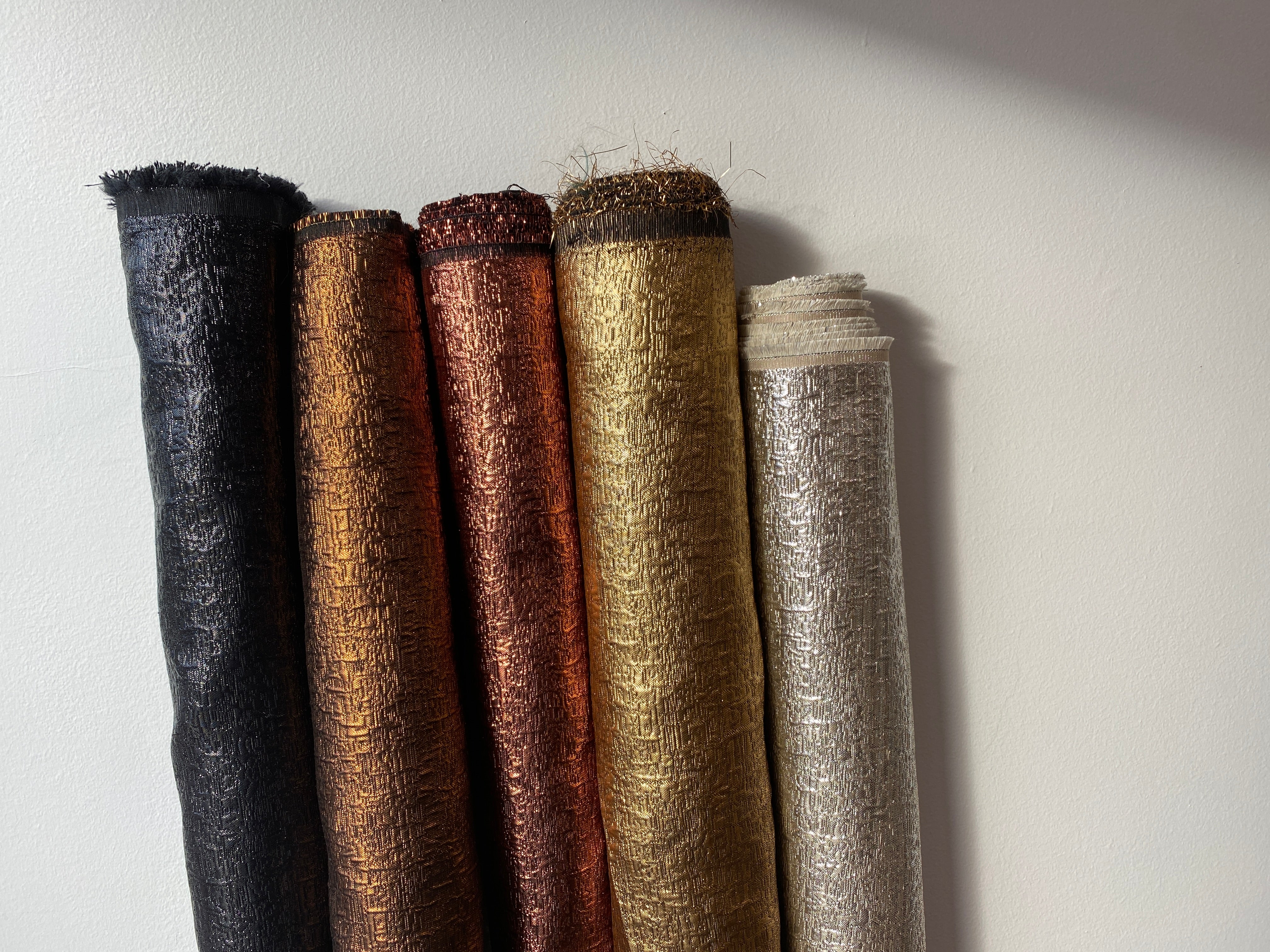 Our popular Metallic jacquard Y399 now comes in three new colours, a fabulous complement to our original two.
Soft, yet structured this fabric is perfect for just about anything!
Samples are available to purchase online.
We also have a new range of Metallic Mesh which drapes like liquid!
Click the image to be immediately transported.
Not to a tropical beach, but fabric is just as good, we reckon.