Popular Types of Bridal Lace Fabric in Australia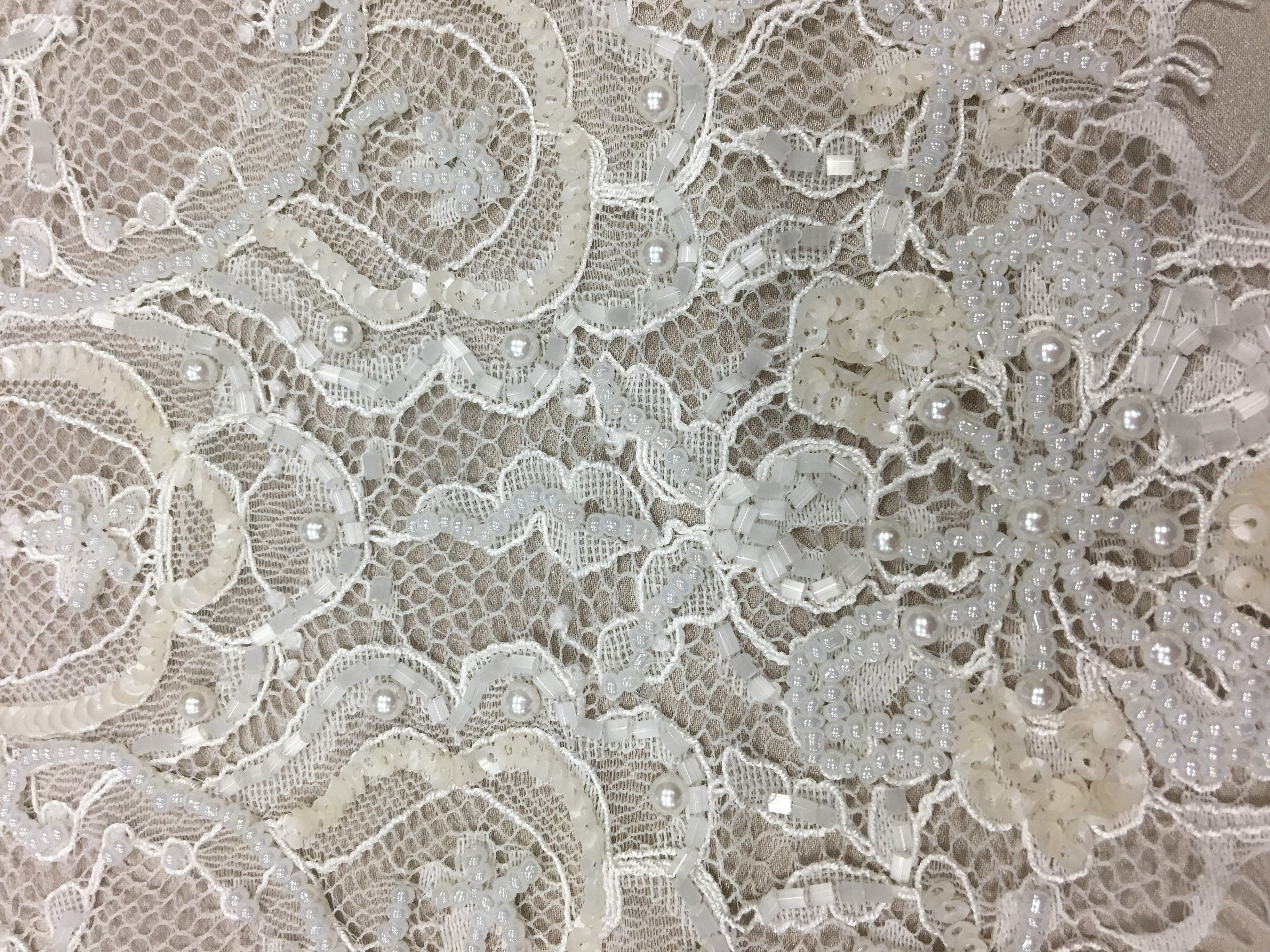 Every bride's dream wedding centres around finding the perfect dress to create a gorgeous and feminine style to match an emotional and joyous day. While most brides will look towards specific styled dresses, from mermaid to backless and a-line, the most important factor when shopping is the fabric of your dress. Silk and lace are often the most common fabrics chosen by brides, with both creating a different look on similar bridal silhouettes. Making sure you know exactly what material you want can add the finishing touches to your dress and make your wedding more fulfilling. 
Today we'll be taking you through the different types of bridal lace fabric and which one will best suit your dress and wedding. 


What is Lace?
Lace is a lightweight and delicate fabric that's created by looping and twisting threads together to create intricate patterns. Because of its delicate and sheet openwork, it's been used predominantly for wedding dresses to represent the fragile femininity of women on their heartwarming wedding day. 
There are two main types of lace, needle lace and bobbin lace. Needle lace is made by using a needle and thread to create multiple tiny stitches, which form the actual lace. On the other hand, Bobbin Lace is made by twisting and braiding lengths of thread through a series of bobbins on a lace making pillow. This process will create a particular lace pattern or design. 

Types of Lace and Their Uses


Chantilly Lace 
Chantilly is the most popular type of lace used for wedding dresses. Originally made from silk, modern versions are now made from linen to create a light and shadow effect which makes the lace stand out against the dress's overall look. Chantilly lace is the sheerest of all lace types and is often a popular choice for spring and summer weddings. 

Lyon Lace
Produced from 3 looms that are over 150 years old, Lyon lace is made entirely from cotton threads in an extremely slow process. This type of lace can be seen in large and unique blooming floral patterns and fancy scallops. However, because Lyon lace takes 35cms per hour to create, it's expensive to make and buy. 

Alencon Lace
Alencon lace, often called the 'queen of lace', is known for its distinctive floral patterns outlined with finely corded details giving it a 3d effect. It usually comes detailed with crystals, pearls and sequins to enhance this sophisticated look. 


Brussels Lace
Brussels lace is characterised by its floral detailing, woven separately and then stitched together at the end of its creation to form a single sheet of lace fabric. Because of its delicate design, Brussels lace isn't as common as other forms of lace, but extremely attractive in design and visual appeal. 


Guipure Lace
Guipure lace, also known as Venise lace, is made up of an open design with a raised pattern created by closely embroidered stitches. Because there is no netting, Guipure lace is often more stiff and firm than other forms. It is, therefore, often preferred for winter weddings. 


Duchess Lace
A common type of lace used in bridal clothing is duchesse lace. Like Belgian bobbin lace, it has more open spaces than any other type of lace and is decorated with striking, delicate floral designs connected by thin bars. It is commonly regarded as a more economical alternative to Brussels lace.


Schiff Lace
Schiff lace is made by embroidering a pattern on your fabric and is chemically treated to vanish. This machine-made lace uses a front thread and bobbin to lock stitches together to form the pattern of your lace. It, therefore, is a highly durable and low-cost option for wedding dresses. 


Find the Perfect Lace for Your Wedding Dress 
If you're looking to design the most stunning wedding dress to create a fulfilling and unique day, visit Silk World to find an extensive range of
high-quality lace fabric
. With decades of experience in the fashion and textile industry, we have set ourselves as one of the leading couture and bridal fabrics suppliers in Australia and New Zealand.