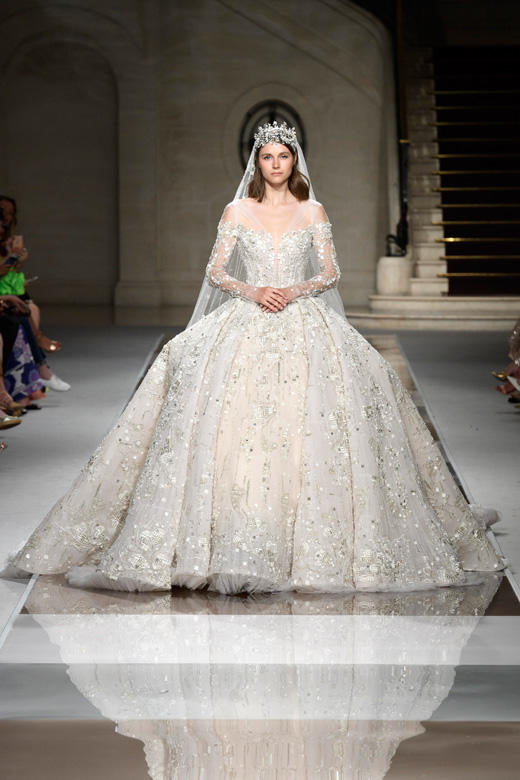 Dreaming of being Princess perfect on your wedding day?
Pearls or gold are the perfect choice!
Pic above: Ziad Nakad

Pearl Perfection
Traditionally pearls were worn by royalty as a sign of purity, power and wealth. Pearly whites (or ivory) beading are perfect for Brides wanting a princess vibe


Glistening Golds
Nothing says royalty like gold! Add a regal touch with golden beading.
Ellie Saab